PEMBROKE WELSH CORGIS
The Pembroke is a dwarf breed, short but sturdy. He was bred to be a dependable and sensible working dog on the farms of Wales. He is loyal, sensitive and intelligent and can be easily trained in many venues. We only breed an occasional litter but always strive for beautiful, healthy corgis with excellent temperaments. Our dogs are all indoor pets who run together in a large fenced yard so temperament is a high priority. When breeding a litter we strive to find a special home for each puppy so that it may reach its potential as a companion or competition dog. Most puppies will be sold with a spay/neuter contract. Only the exceptional pup with outstanding structure, type and temperament will be placed in carefully approved show/breeding homes
Our aim is to produce Pembrokes which comply with the American Kennel Club Standard for the Pembroke Welsh Corgi. We abide by the code of ethics of the Pembroke Welsh Corgi Club of America. Sharon is a member of the Pembroke Welsh Corgi Club of America, The Welsh Corgi League, the Ohio Valley Pembroke Welsh Corgi Club and the Pembroke Welsh Corgi Club of the Western Reserve.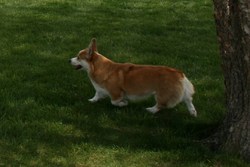 Byendebrok Dot Com, CL1,CL2-H, CL2-F (Ch. Tallyrand No Greater Love, ROM X Ch. Byendebrok Tea Rose)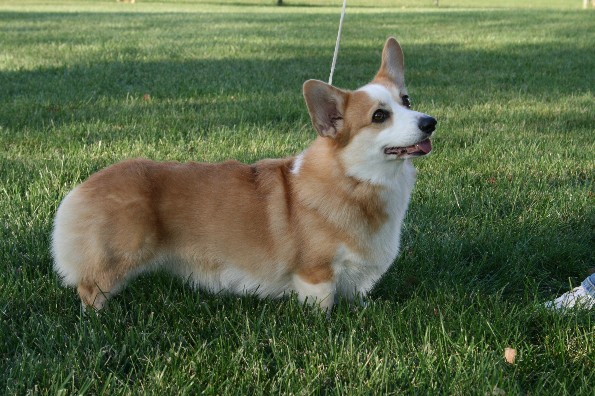 Dottie came to us thanks to Willys Treanor and Betty Kramp of Byendebrok Corgis. She needs only a major to complete her AKC Championship and has been active in agility with several CPE titles to her credit. She has a wonderful temperament and loves training. We hope to compete in more agility venues as well as obedience and to complete her championship in the near future.
Ch. Byendebrok Tropical Heat Wave (Am Can Ch. Byendebrok Maplecreek Baccarat, PT AX AXJ VC ROM X CH Byendebrok Dot Matrix)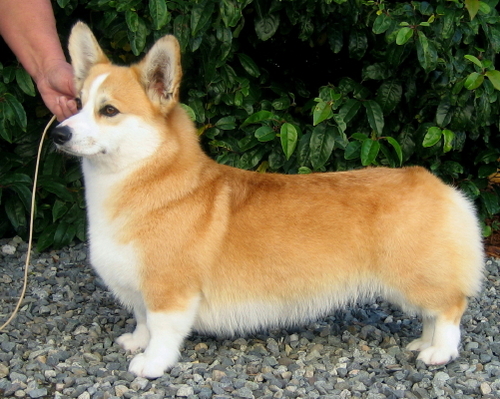 We also welcome Mariah from Betty Kramp and Willys Treanor. We're having fun in the show ring with this lovely girl! In 6 weeks last summer she won 13 points and one of her majors. After taking time off due to coat changes and our lack of time to show her, she came out in November and won WB, BOW, and BOB at the Central Ohio KC show to complete her championship! We are indebted to Nina Fetter who did a lovely job presenting her when we couldn't be there.
U-CD Woodclyf Cactus Blossom, CDX AX AXJ MXP AJP (CH Belroyd Bronze Eagle X CH Woodclyf Rising Star)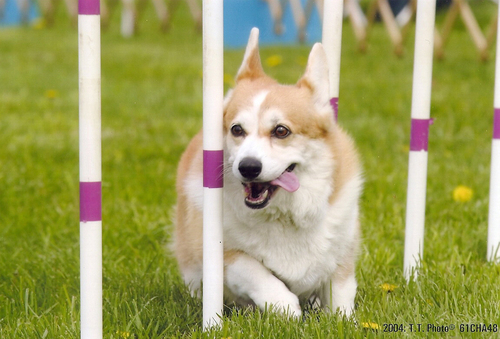 Robin is now at the Rainbow Bridge and we miss her terribly. She was my first agility dog and my trick dog as well as my best buddy.
Woodclyf Hello Dolly, CD AX AXJ OAP AJP CL3-H CL3-S CL3-F (CH Belroyd Seabird ROMX X Woodclyf's Critics Choice)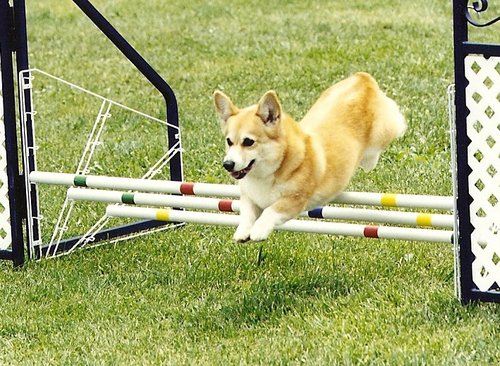 Rose went to the Rainbow Bridge in September, less than a month short of her 15th birthday.